We gathered a list of tool and services to help you to tap into the German market
---
Immersion & Mentoring Programs


Business France advisors have expertise into several Tech sectors.

We aim at helping companies from validating their entry strategy into the UK market by providing customized business development services like market assessments and studies, trade missions and HR services through the VIE scheme as well as communication campaigns
We organise monthly events events in London with high-profile women speakers and amazing partners from tech companies which support our cause.

We aim to raise the visibility of female leaders in the industry so they can become role models and are building a list of female speakers for conference organisers to connect with.
Our events are open to men. Our events are about tech, innovation and entrepreneurship – but never about gender.

The Chamber can help start-ups at all stages of their development in Germany with a wide range of professional services specially designed for smart take off and soft landing on the German market. These include:
Setting foot:
Virtual office: registered address service and phone line in Germany's main cities (Berlin, Munich, Hamburg, Frankfurt, Düsseldorf, Stuttgart, Saarbrücken)

Company set-up assistance: a turnkey service for setting up a company in Germany
More to discover under sections "Discovering" and "Developping".

Would you like to invest or grow in Berlin?
Whether you're interested in establishing your business in Berlin or you already have a business here, Berlin Partner for Business and Technology provides customized consulting and assistance for the decision-making and implementation phases with its comprehensive services.

Do you need comprehensive information on business and technology locations in Berlin?
Being Berlin's business and technology development agency, we present you with all the location and sector information at a glance in our Business Location Center – prepared exactly for your needs.

Are you eager to develop a new product or process and integrate the benefits of innovative technologies?
With our close networks in the business and science communities in the German capital region, we facilitate the transfer of technology between suitable partners – so you can quickly implement your innovations!

Find a place to work
Co-working spaces & Incubators - Our partners in Berlin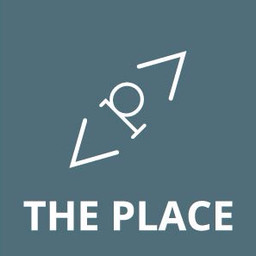 The Place Berlin is an international startup hub, run by entrepreneurs and angel investors. Its goal is to support and grow the local startup community. The Loft is a home to a vibrant co-working and event space, Startupbootcamp Berlin accelerator program, and a stylish 1920's bar Le Labo.
Plug and Play Tech Centre is an international startup accelerator that has been making it big since 1990. Located in Sunnyvale, California, Plug and Play has made a business in people and connections. It has housed companies like Google, Paypal, Logitech and DropBox and partnered with prestigious universities and big corporate companies.
Want to share a tip?
You want to share some tips with the community or you are being part of the ecosystem? Share it with us!